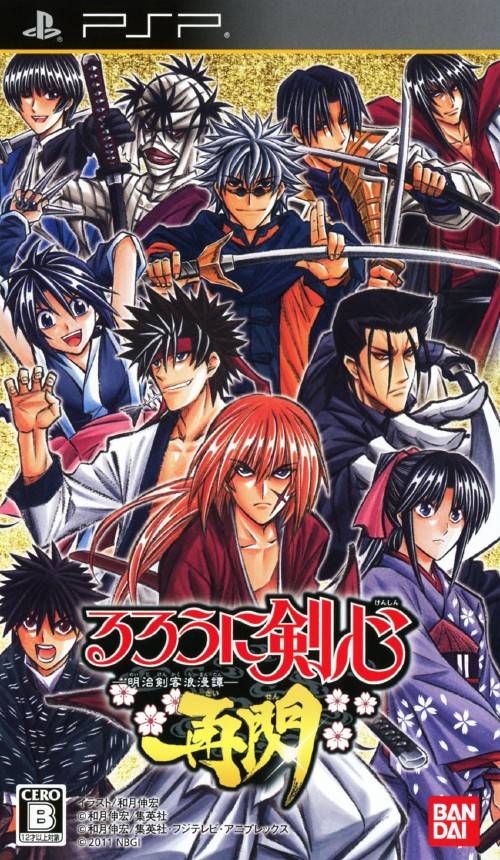 Meiji Kenkaku Romantan Saisen is a PSP game that was released on March 10, 2011. The first print of the game included an artbook, 15 PSP themes and an arkanoid game containing an alarm clock. The game was released to celebrate the 15-year anniversary of the anime series.
Characters
Edit
The game contains the following playable characters:
Ad blocker interference detected!
Wikia is a free-to-use site that makes money from advertising. We have a modified experience for viewers using ad blockers

Wikia is not accessible if you've made further modifications. Remove the custom ad blocker rule(s) and the page will load as expected.