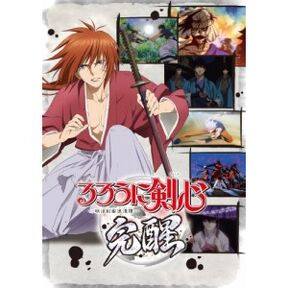 Rurouni Kenshin: Meiji Kenkaku Romantan Kansei
is a PSP 2D fighting game released on August 30, 2012. The game is a sequel to
Rurouni Kenshin Meiji Kenkaku Romantan Saisen
and has similar gameplay and graphics. The creators claimed to have improved the gameplay for this game by taking complaints about the first one to heart. Just like the first game the first print contained. The game has a brand new engine and incorporates clips from the anime and all three OVAs.
Characters
Edit
New

Returning
Ad blocker interference detected!
Wikia is a free-to-use site that makes money from advertising. We have a modified experience for viewers using ad blockers

Wikia is not accessible if you've made further modifications. Remove the custom ad blocker rule(s) and the page will load as expected.