Content
Rurouni Kenshin Wiki is a collaborative website about the series 'Rurouni Kenshin: Meiji Swordsman Romantic Story' (るろうに剣心 明治剣客浪漫譚, Rurōni Kenshin Meiji Kenkaku Rōmantan), also known as 'Rurouni Kenshin' and 'Samurai X'.
It is a Japanese manga series written and illustrated by Nobuhiro Watsuki.
To Help Build the Wiki
DO NOT COPY/PASTE PAGES FROM WIKIPEDIA.
Spelling and grammar need to be checked periodically.
New pages and images are required, as well as new templates for organizing episodes, fighting styles and weapons.
All characters need infoboxes with pictures and anyone can add them.
Replace any ou, oo, and uu clusters with ō and ū respectively (except in the word rurouni). An easy way to do this is to copy and paste.
Featured Article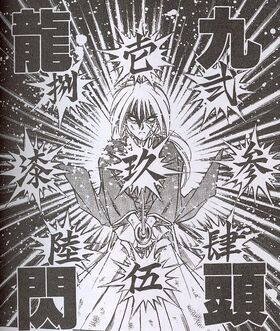 Hiten Mitsurugi-ryū
Featured Media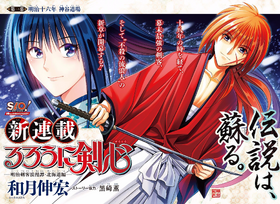 Act 1 (Hokkaido arc)
Ad blocker interference detected!
Wikia is a free-to-use site that makes money from advertising. We have a modified experience for viewers using ad blockers

Wikia is not accessible if you've made further modifications. Remove the custom ad blocker rule(s) and the page will load as expected.