Ad blocker interference detected!
Wikia is a free-to-use site that makes money from advertising. We have a modified experience for viewers using ad blockers

Wikia is not accessible if you've made further modifications. Remove the custom ad blocker rule(s) and the page will load as expected.
Emi Takei
(
武井 咲 Takei Emi
, born December 25, 1993 in Nagoya, Japan) is a Japanese actress, model and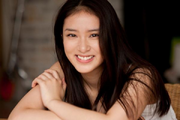 singer who played
Kamiya Kaoru
in the
Rurouni Kenshin
and continues playing her in the sequels. Takei is aslo best known for her roles in the TV drama
Otomen
.
TV Dramas
Edit
Otomen (2009) as Kuriko Tachibana
Liar Game 2 (2009–2010) as Saeki Hiroka
GOLD (2010) as Saotome Akira
Taisetsu na Koto wa Subete Kimi ga Oshiete Kureta (2011) as Hikari Saeki
Asukou March! ~Kenritsu Asuka Kougyou Koukou Koushinkyoku~(2011) as Nao Yoshino
W no Higeki (2012) as Mako Watsuji/Kurasawa Satsuki
Iki mo Dekinai Natsu (2012) as Rei Tanizaki
Sakura no sono (2008)
Rurouni Kenshin (2012) as Kamiya Kaoru
Ai to Makoto (2012) as Ai Saotome